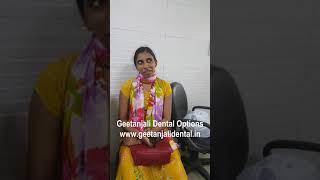 Medico from AIIMS visited for Root canal treatment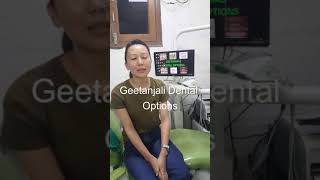 Medico from MAX hospital visited for Root canal left feedback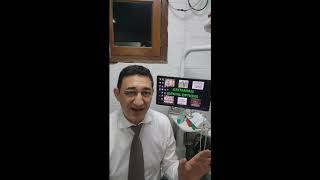 Moroccan Diplomat Implant feedback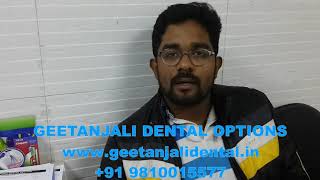 Dr Divin Pediatrician Feedback for root canal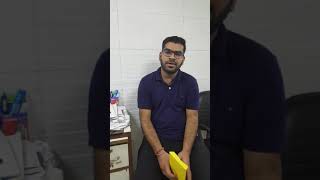 Painless Root canal Feedback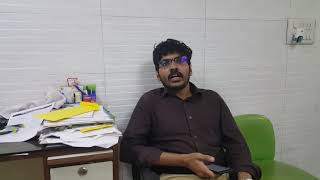 Dr Raghav (Pulmonologist): Feedback for root canal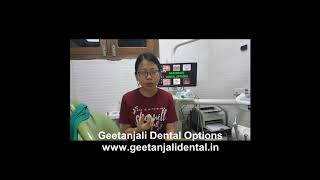 Patient feedback:Painless Root canal treatment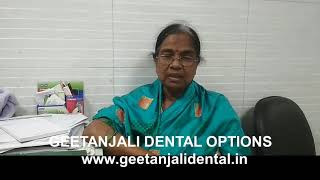 Dr Shantilata Pediatrician Feedback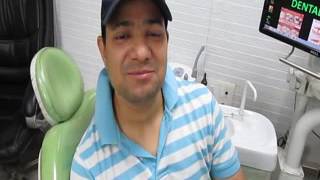 Painless Root canal feedback from patient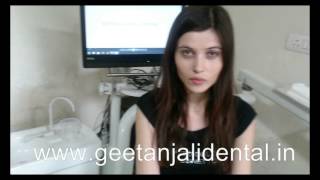 Famous Model From Romania:Painless Dental treatment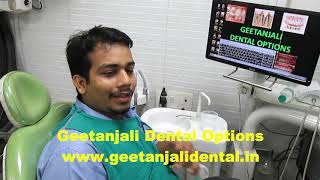 Painless Root canal :Patient feedback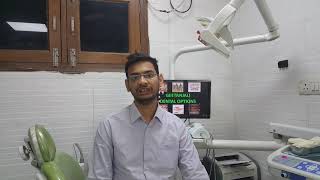 Root canal Feedback
Medico from AIIMS visited for Root canal treatment

Medico from Aiims visited for Root canal and smile makeover @ Geetanjali Dental options ( Treated by Dr Puneet Arora)

Medico from MAX hospital visited for Root canal left feedback

Medico from Max hospital visited for Painless Root canal treatment by Dr Puneet Arora @ Geetanjali Dental options

Moroccan Diplomat Implant feedback

Moroccan Diplomat visited for Painless Root canal treatment,Painless Implants,Teeth whitening.treated by Dr Puneet Arora

Dr Divin Pediatrician Feedback for root canal

A Pediatrician From Malviya madan mohan government hospital visited for root canal treatment @ Geetanjali Dental options.Treated by Dr Puneet Arora

Painless Root canal Feedback

A Patient visited for Painless Root canal by Dr Puneet Arora @ Geetanjali Dental Options

Dr Raghav (Pulmonologist): Feedback for root canal

A Pulmonologist from TB hospital visited for Painless Root canal treatment and capping @ Geetanjali Dental Options. Treated by Dr Puneet Arora

Patient feedback:Painless Root canal treatment

Patient left a feedback after getting a Painless root canal by Dr Puneet Arora @ Geetanjali Dental Options

Dr Shantilata Pediatrician Feedback

Senior Pediatrician from orissa got Root canal done by Dr Puneet Arora @ Geetanjali Dental Options

Painless Root canal feedback from patient

Painless RCT feedback

Famous Model From Romania:Painless Dental treatment

Painless Gum bleeding treatment By Dr Puneet Arora

Painless Root canal :Patient feedback

Painless Root canal treatment By Dr Puneet Arora

Root canal Feedback

Root canal feedback by our patient
Our mission is to provide effective, pain less,and world class dental services with the use of best technology and treatment in a relaxing environment under personal care
Best Dentist in Delhi India
Best dentist in delhi,south delhi : offering painless dental treatment like root canal treatment ,Painless implants ,braces,without braces teeth alignment,teeth whitening,gum disease treatment at best dental clinic in south delhi,delhi ;where all the dental procedures are performed with great precision under personal care of our team head Dr Puneet Arora. Dr Puneet Arora been serving people from last so many years and has been awarded as best dentist in delhi by CRE.
We at Geetanjali Dental options are using best in class ,latest technology like digital x rays, computerized root canal treatment,Laughing gas system/Nitrous system, and computerised painless anesthesia,all from top brands just to make dental treatment painless,Effective and affordable at best dental clinic in south delhi,delhi by best dentist in delhi.
Our dental clinic is located in South Delhi, Malviya Nagar and easily approachable from Shivalik(dentist in shivalik),Saket(dentist in saket),Mehrauli(dentist in mehrauli),chattarpur(dentist in chattarpur),Panchsheel Park(dentist in panchsheel park),Panchsheel enclave(dentist in panchsheel),Lado sarai(dentist in lado sarai),Sarvodaya Enclave(Dentist in Sarvodaya enclave),Navjeevan Vihar(Dentist in Navjeevan vihar),Sainik Farm(Dentist in sainik farm),Pushp Vihar(Dentist in push vihar),sheikh sarai(Dentist in sheikh sarai),Savitri nagar(Dentist in Savitri Nagar),katwaria sarai(Dentist in katwaria sarai),Hauz Khas(dentist in hauz khas),Safdarjung Enclave(dentist in safdarjung enclave) and Green Park(dentist in green park).